Bobby Ryan scored 4:59 into over-time Saturday to give the Ottawa Senators a 2-1 victory over defending champion Pittsburgh in the opening game of the NHL Eastern Conference finals.
The visiting Senators seized a 1-0 lead in the best-of-seven playoff series that continues Monday in Pittsburgh. The series winner will play either Nashville or Anaheim in the Stanley Cup Finals.
Ryan assisted on Jean-Gabriel Pageau's goal 14:32 into the first period, his backhand pass setting up the Canadian center to fire the puck past Penguins goaltender Marc-Andre Fleury.
But after Pittsburgh's Evgeni Malkin equalized with 5:35 remaining in the third period to force over-time, Ryan saved the best for last.
The American right wing outraced a defender, crossed left across the front of the Pittsburgh goal, pulled the puck to his backhand and flipped it past Fleury high into the upper left corner of the net.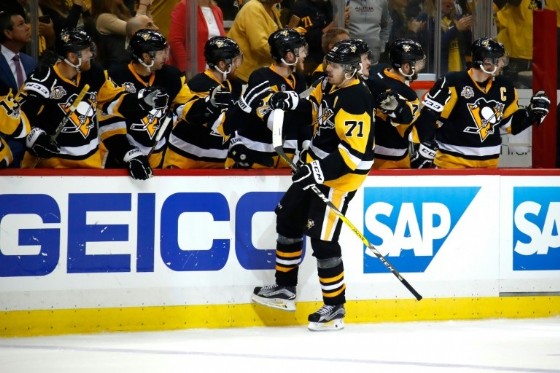 "We talked about it all night, just winning those little puck battles," Ryan said. "I felt good with the puck and the decision making."
Pageau has eight goals in this playoff run for Ottawa, which improved to 6-1 in over-time games this year.
"Bobby was everything on both goals," said Pageau. "I just had to put it in and on the last goal I didn't know he could skate that fast. He's a real dangerous skater on the breakaway."
The Penguins enter the series a heavy favorite after winning the Cup last year and ousting Washington in the second round in a battle between the NHL's two winningest teams this season.
"We feel like nobody is picking us," Ryan said. "We stuck with our game. We didn't collapse when they scored. Now here we are with a 1-0 lead and we will take an hour and then we'll get ready for game two."
The Senators clung to their lead until the dying minutes, when Russia's Malkin deflected a shot between Ottawa goalie Craig Anderson's legs for his sixth goal of the playoffs.
"It's not hard for us to come in here and give everything we have," Pageau said. "It has gone well for us so far."