LeBron James shrugged off his recent illness to post 24 points as the Cleveland Cavaliers outlasted the Milwaukee Bucks 102-95 on Monday.
Reigning NBA finals MVP James added 10 rebounds and six assists as Cleveland bounced back from Saturday's defeat to Chicago to cement their place at the top of the Eastern Conference.
The Cavaliers improved to 41-17 with the win as Cleveland completed a strong February which saw them compile a 9-2 record over the month.
Cleveland coach Tyronn Lue said James' return had been pivotal. The Cavs are 0-4 on nights James has not featured this season.
"What would anybody's team be without their best player," said Lue. "And with him being the best player in the world, he brings so much to our team.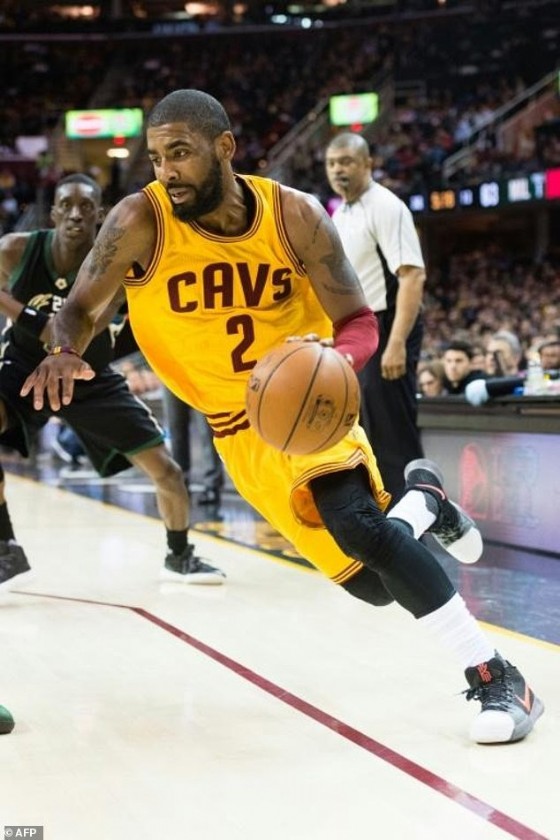 "He's just a winner. Anybody that goes to The Finals six straight times is a winner. He just makes everyone better, myself included."
James' meanwhile expressed satisfaction at Cleveland's February resurgence.
"February is over, huh? Yeah, that (stinks)," James said. "It's been a great month for our team. We just played good basketball. We got back to Cavalier basketball and to our DNA, so it definitely helped a lot."
Kyrie Irving led the scoring with 25 points and nine assists, his ninth consecutive game with at least 20 points.
Derrick Williams (14) and Kyle Korver (13) also provided useful points off the bench along with Richard Jefferson who added 11.
Malcolm Brogdon led the Bucks scoring with 20 points while Giannis Antetokounmpo had a poor night, making just four of 13 attempts.
Antetokounmpo finished with only nine points, along with seven rebounds and eight assists, despite 42 points on court.
Bucks offense was limited after forward Michael Beasley was helped off with what was later described as a knee sprain early in the second quarter.
Beasley had earlier looked in lively form, scoring 11 points in the opening exchanges.
"Tonight it was a little bit harder because they were expecting us. Especially when we don't have Beasley out there it makes it tough," Antetokounmpo said afterwards.
The game was effectively settled in the mid part of the fourth quarter, when Cleveland put together an 11-0 scoring run to put clear daylight between themselves and the Bucks.