Iraq's military says security forces have entered jihadist-held Mosul for the first time since 2014. Here is what we know so far about the country's biggest military operation in years:
Where are the Iraqi forces?
Iraqi army forces entered the Judaidat Al-Mufti area in southeast Mosul on Tuesday, the military announced, while forces from the elite Counter-Terrorism Service retook a village and a local television station on the city's eastern outskirts.
North of the city, soldiers retook several villages as they neared the edge of Mosul, while Kurdish forces have also gained ground north and east of the city in recent days.
The forces on the southern front -- including the Rapid Response Division, CTS's interior ministry counterpart, as well as police -- started the farthest away and have the longest distance still to go, with more than 10 kilometres (six miles) between them and the city.
The Hashed al-Shaabi, an umbrella group for pro-government paramilitary forces that is dominated by Iran-backed Shiite militias, are fighting southwest of Mosul in an operation aimed at retaking the town of Tal Afar, which lies between the city and Syria.
They have gained ground in recent days, but the western approach to Mosul remains largely open for now.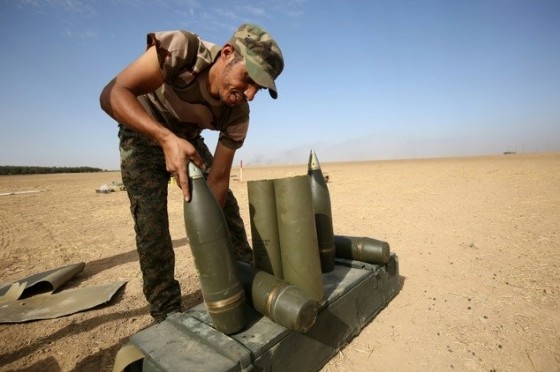 What is the US-led coalition doing?
The US-led anti-IS coalition is carrying out air strikes against the jihadists as well as targeting them with artillery. It has hit IS with nearly 3,000 bombs, missiles, rockets and shells since the drive for Mosul began on October 17.
But some Iraqi commanders have still complained that there are not enough strikes, and said they want the coalition to step up its campaign.
Most of the more than 7,000 coalition military personnel in Iraq are in advisory or training roles, but there are also those carrying out artillery strikes, as well as special forces personnel who have carried out raids against IS.
How are the jihadists responding?
IS has targeted attacking Iraqi forces with suicide bombers, mortar rounds and small arms fire, in addition to bombs hidden in houses, buildings and roads that make up an integral part of the jihadists' defences and still cause casualties even after they withdraw.
Inside the territory they still control, the jihadists are responding with the same brutality that has been the hallmark of their more than two-year rule.
The United Nations said it has received reports that IS has executed nearly 300 people in the Mosul area since October 25, and also seized tens of thousands of people for use as human shields.
IS attempted to transfer some 25,000 civilians from the Hamam al-Ali area south of Mosul to places in and around the city on Monday, but most of the vehicles IS brought were prevented from reaching Mosul because of patrolling coalition aircraft, the UN said.
The jihadists have also staged diversionary attacks in the northern city of Kirkuk and the western town of Rutba in attempts to draw attention and forces away from the Mosul theatre.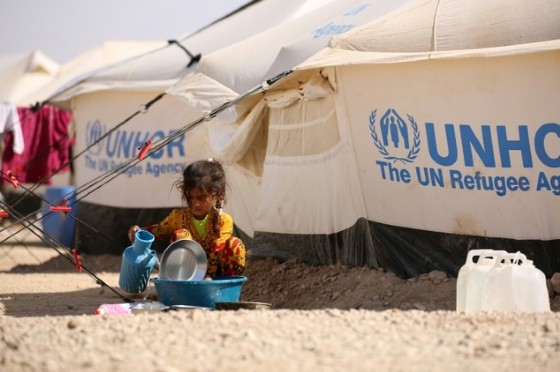 How are civilians affected?
As Iraqi forces advance, thousands of civilians have fled IS-held areas to escape both jihadist rule and impending fighting -- a number that could increase exponentially if people leave Mosul en masse.
According to the UN, up to one million people could be displaced by the battle for the city -- a major problem given that existing, under-construction and planned camps can only house about half that number.
The International Organization for Migration said on Tuesday that 17,900 people have been displaced since the operation began.
Displacement is especially difficult for rural farming communities, whose wealth lies in fields and livestock that they cannot take to camps.
The situation for displaced Iraqis will get even more difficult as winter rains and colder weather set in.